The Board of Directors for Bringing Hope Home is dedicated to helping us grow and succeed in fulfilling our vision of providing Unexpected Amazingness to local Families with cancer through financial and emotional support. They are committed to making sure we keep the integrity and goodwill as to why our charity was started.
Paul Isenberg
CEO & Co-Founder
Bringing Hope Home
Bringing Hope Home® is a non-profit organization that provides Unexpected Amazingness® to local Families with cancer through financial and emotional support. Through our Light of Hope Family Grant, we offer a one-time grant to pay essential household bills for Families with cancer.
We know that a cancer diagnosis affects the entire family. We want Families to know that they are not alone. HOPE Nation is our community of donors, sponsors, volunteers, and dedicated staff who generously give their time and resources by spreading HOPE to those in need.
Thanks to HOPE Nation and Bringing Hope Home's tireless efforts, our vision is that every Family with cancer will feel more hopeful and have less stress because of the positive, loving impact we have on their lives.
At Bringing Hope Home, we support every Family and individual with cancer that applies for assistance regardless of gender, ethnicity, type of cancer, religion, or age. Families are identified by social workers and nominated to our Light of Hope Family Program.
Timothy Sherry
Tim is Co-Founder of Bringing Hope Home with his college buddy Paul Isenberg.  Tim had an extensive 25-year sales career in the radio and tv business before transitioning into sales in the IT industry where he's been since 2015.
Patrick Boyle
Partner-in-Charge for EisnerAmper
Patrick Boyle is Partner-in-Charge of the Audit and Assurance Practice in Pennsylvania. With over 25 years of public accounting experience, Patrick has assisted his publicly and privately held clients with all aspects of SEC reporting, compliance, and filings, as well as Sarbanes-Oxley compliance and reporting. He has also assisted clients with transactions such as initial public offerings, private placements, acquisitions, divestitures, debt, and equity financings and 144A debt offerings. Among the industry sectors, Patrick has served are technology, life sciences, manufacturing, distribution, real estate, construction, and professional services.
Linda Calderin
Retired information technology analyst serving in both the pharmaceutical industry and higher education.  After many years of volunteering for non-profit organizations, I am happy to share my experience to help advance the mission of BHH.
Meghan Creighton
Benefits Consultant
Creative Benefits, Inc.
In my role at Creative Benefits, I take pride in sticking to the same game plan of competitiveness, attention to detail, and producing results. We at CBI also pride ourselves in being proactive and not just reactive, ensuring we are equipped with a game plan for each and every one of our clients.
My purpose at CBI is to be able to offer the most comprehensive and affordable benefits package for the employer, as well as its employees. We are unique in that we are not a general agent for any carrier which allows me to be completely objective when completing a market analysis for each of the benefits that the firm is offering. Many employers are struggling with how to continue to offer benefits at an affordable cost. My goal and purpose are directly aligned with this problem. Through our market analysis, we are able to offer solutions specific to our client's concerns. Our team works in partnership with companies to optimize employee benefit programs in terms of design, vendor alignment, and human resource strategy.
Alicia Dellario
Senior Director, Digital Change Management, Pfizer
Alicia has been with Pfizer for 15 years and has held a variety of leadership positions, the most current being the Sr. Director, Digital Transformation Change Enablement. Prior to this position, Alicia was the Sr. Director of Business Technology Operations and Planning for the Office of the CIO, IT Program Director for the King Pharmaceuticals Acquisition, and an IT Quality and Compliance Business Partner.  Prior to joining Pfizer, Alicia worked for Siemens, in their Healthcare Division, in a variety of IT management and technical positions.
Alicia earned her Bachelor of Science degree in Computer Science at Millersville University. She resides in West Chester with her husband and daughter.
Alicia has served as a volunteer over the years in a number of charities including mentoring with the Phoenixville Middle School and the West Chester Community Center, teaching English as a second language to Spanish speaking members of St. Agnes Church, Home of the Sparrow (including Board member for 2 years), the National Ovarian Cancer Coalition and Bringing Hope Home.
"Bringing Hope Home (BHH) was introduced to me in 2014 by a dear friend who was fighting her battle against neuroendocrine cancer at the same time I was fighting ovarian cancer.    When I learned about BHH, I was extraordinarily thankful for them and their amazing staff for doing what they do.   I could not imagine fighting cancer and having the stress of not being able to pay my bills.  I became determined to help those in that situation as much as I could, including holding an annual golf and barbeque event, Tee it Up for Teal, and donating all proceeds to our BHH families.   I am honored to be a part of the Board for this incredible organization."
Jeff Dittus
Entrepreneur
Jeff is an entrepreneur whose 30-year career has taken him from Philadelphia to Auckland New Zealand as he followed the evolution of database-driven marketing and advertising technology. Along the way, Jeff has lead organizations in direct response television, direct mail, e-commerce, and programmatic advertising. His last firm helped 80 families save $4 million in their 401k and brought 31 babies into the world. Most importantly, he has founded two philanthropies and is raising two amazing young men. His most recent company, Audience Partners, was sold to Altice USA (ATUS) in 2017 as a 10-year-old startup. Founded to take advantage of the explosion of political spending on digital ads that started in 2008, Jeff and his team developed the first programmatic advertising platform for political campaigns and advocacy groups that used voter file data to improve accuracy and efficiency. The company was issued three US patents for its inventions and has served thousands of campaigns and charities.
Michelle Goglia
Vice President, Account Management
UnitedHealthcare
I lead the account management team for PA and DE. We offer a full spectrum of health and wellness benefit programs to employers with 2 to 5,000 employees. Our sales channel is through the Broker and Consultant community in all of Pennsylvania and Delaware. Founder of Ella Bella Fashion Show Michelle lost her mom Ella Mae to cancer in 2006. She was so influential in her life, always challenging her to be the best version of herself by doing the little things that make a big difference in the lives of others. To continue her giving spirit she created the Ella Bella Fashion show supporting Bringing Hope Home.
Steve Hobman
General Partner New Spring Capital
Chairman of the Board, Bringing Hope Home
Founded in 1999, NewSpring partners with the innovators, makers, and operators of high-performing companies in dynamic industries to catalyze new growth and seize compelling opportunities. The Firm manages over $2.0 billion across five distinct strategies covering the spectrum from growth equity and control buyouts to mezzanine debt.  Having invested in over 170 companies, NewSpring brings a wealth of knowledge, experience, and resources to take growing companies to the next level and beyond.  Partnering with management teams to help develop their businesses into market leaders, NewSpring identifies opportunities and builds relationships using its network of industry leaders and influencers across a wide array of operational areas and industries.
Terence Montgomery
Director, Audit Committee Chairman
Infrastructure & Energy Alternatives / BHH Board Treasurer
Terry has served as Director and Audit Committee Chairman of Infrastructure & Energy Alternatives, [Nasdaq: IEA] ("IEA") since August 2011 and also served as the interim CFO of IEA from September 2014 to April 2015. In addition to IEA, He currently serves as a Director and Audit Committee Chairman of Glenfarne Merger Corp [Nasdaq: GGMCU], Remedial Construction Services, L.P. (RECON), NAPEC, Inc., MWH Constructors, Inc.  His career of over 35 years has focused on leadership roles in energy, construction, and manufacturing, primarily in a corporate finance capacity. Prior to his Board of Director roles, Mr. Montgomery served as Chief Financial Officer at InfraSource Services, Inc., where he coordinated a private equity sponsored management buy-out in 2003, an initial public offering in 2004, and subsequent follow-on stock offerings and ultimately the sale of the company to Quanta Services. Previously, Mr. Montgomery served as Director and Audit Committee Chairman of Shermco Industries, Inc, RSH Energy Holdings, LLC and Integrated Pipeline Services, Inc., and Director of Goodcents Holdings, Inc. Earlier in his career, Mr. Montgomery served as the Director of Corporate Development at Exelon and as the Senior Vice President and Chief Financial Officer for Reading Energy. Mr. Montgomery began his career as an auditor at Ernst & Young. Mr. Montgomery holds a B.S. in Accounting from The Pennsylvania State University and is a certified public accountant and a certified information systems auditor.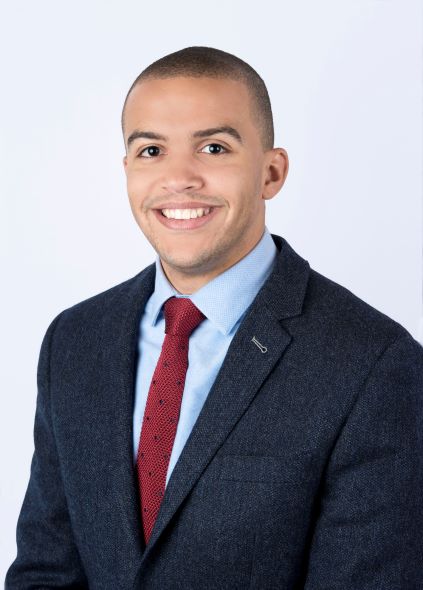 Patrick Bellot
Director
Phoenix Management Services.
As part of the Phoenix team, he has participated in more than 60 engagements where Phoenix advised, managed, and raised capital for companies in both the public and private sectors.
Mr. Bellot has held advisory as well as interim managerial finance roles where he executed complex restructuring initiatives, negotiated with creditors and capital providers managed liquidity and developed forecasting tools. Furthermore, Mr. Bellot has participated in the successful execution of more than $250M of capital raise transactions both in and out of court.
Prior to joining Phoenix in 2014, Mr. Bellot was employed in a variety of corporate finance roles for a high-growth multinational pharmaceutical company. He is a Cum Laude graduate from Suffolk University with a B.A. in Finance. He is also a registered investment banking representative through FINRA.
Martha Miele
SEI Investments
Martha has over 30 years of experience in the Financial Services industry. She has been with SEI Investments in Oaks, PA for more than twenty years and prior to that, she spent ten years at Delaware Investments in Philadelphia. Martha graduated from Villanova University with a B.S. in Finance and from Saint Joseph's University with an M.B.A. and a concentration in Finance. Since 2005, she has helped lead and grow the SEI Cares Program, the philanthropic arm of SEI Investments and serves as Champion, Advocate and Liaison for several non-profit organizations. She also is on the Board of the SEI Diversity Program and formerly a Board member of SEI Women's Network.
Emeritus:
Larry Burrill
Retired DoD Contracting Executive, Captain USN (Retired), Career US Naval Officer retiring as a Captain after 24 years of service. 20 Year Department of Defense Contractor. Co-Founder of McKean Defense headquartered at the Navy Yard in South Philadelphia.